Power From The People: How to Organize, Finance, and Launch Local Energy Projects
Chelsea Green Publishing (September 2012)
Foreword by Van Jones
Over 90 percent of US power generation comes from large, centralized, highly polluting, nonrenewable sources of energy. It is delivered through long, brittle transmission lines, and then is squandered through inefficiency and waste. But it doesn't have to be that way. Communities can indeed produce their own local, renewable energy.
Power from the People explores how homeowners, co-ops, nonprofit institutions, governments, and businesses are putting power in the hands of local communities through distributed energy programs and energy-efficiency measures.
Using examples from around the nation - and occasionally from around the world - Greg Pahl explains how to plan, organize, finance, and launch community-scale energy projects that harvest energy from sun, wind, water, and earth. He also explains why community power is a necessary step on the path to energy security and community resilience - particularly as we face peak oil, cope with climate change, and address the need to transition to a more sustainable future.
This book - the second in the Chelsea Green Publishing Company and Post Carbon Institute's Community Resilience Series - also profiles numerous communitywide initiatives that can be replicated elsewhere.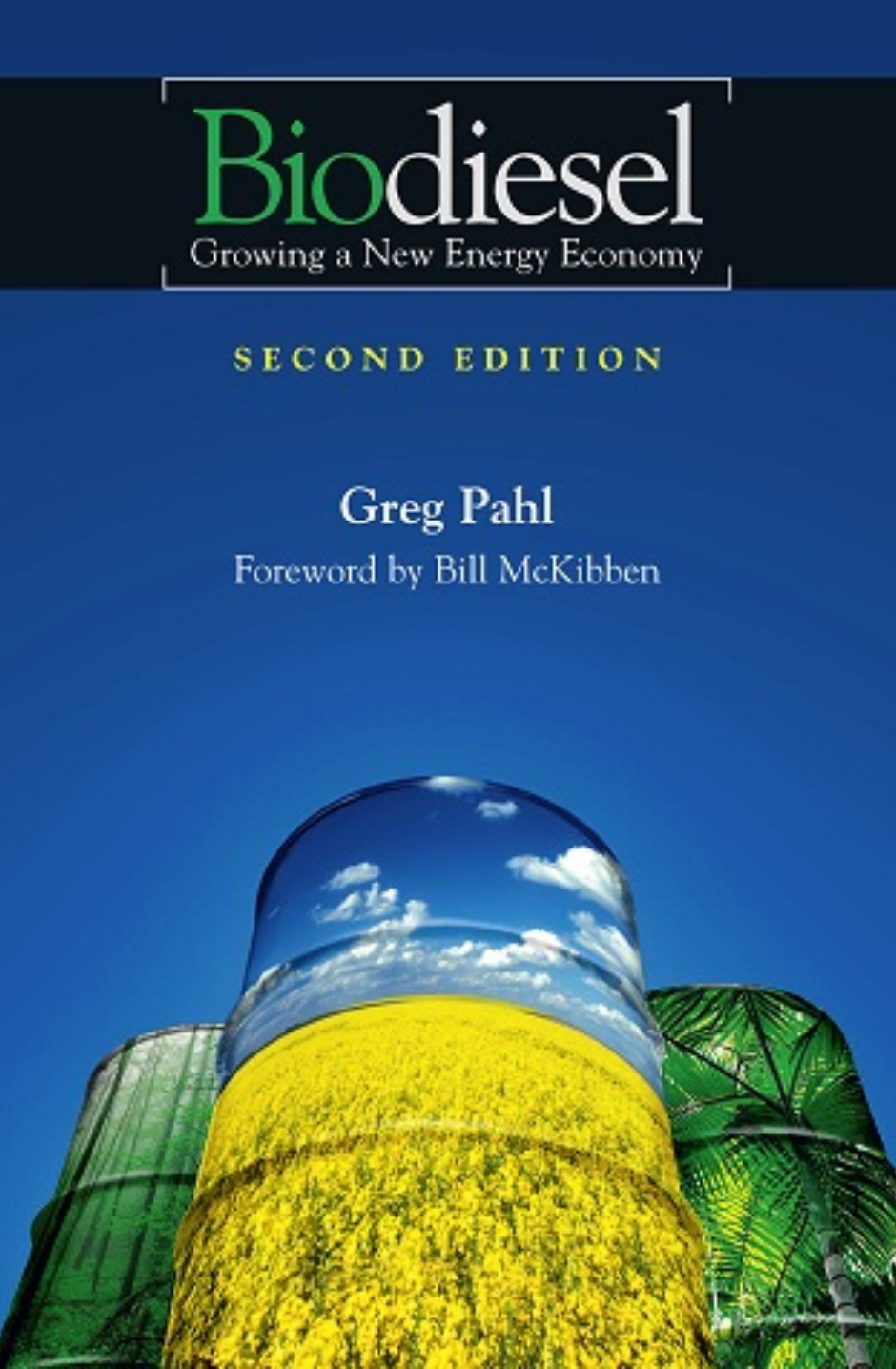 Biodiesel: Growing a New Energy Economy
Second Edition
Chelsea Green Publishing (September 2008)
Foreword by Bill McKibben

For anyone who is trying to keep up with the extremely rapid developments in the biodiesel industry, the second edition of Biodiesel: Growing a New Energy Economy is an invaluable aid. The breathtaking speed with which biodiesel has gained acceptance in the marketplace in the past few years has been exceeded only by the proliferation of biodiesel production facilities around the United States--and the world--only to confront new social and environmental challenges and criticisms.
The international survey of the biodiesel industry has been expanded from 40 to more than 80 countries, reflecting the spectacular growth of the industry around the world. This section also tracks the dramatic shifts in the fortunes of the industry that have taken place in some of these nations. The detailed chapters that cover the industry in the United States have also been substantially rewritten to keep abreast of its many new developments and explosive domestic growth.
An expanded section on small-scale, local biodiesel production has been added to better represent this small but growing part of the industry. Another new section has been added to more fully explore the increasingly controversial issues of deforestation and food versus fuel, as well as GMO crops. The second edition concludes with updated views on where the industry is headed in the years to come from some of its key players.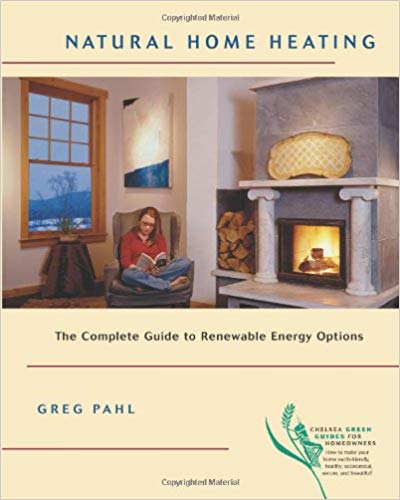 Natural Home Heating
Chelsea Green Publishing (2003)
! Winner of 2004 Independent Publisher Book Award !
Editorial Review
Amazon.com
The first comprehensive guide to heating your home with renewable energy sources. Greg Pahl takes you on a clear, organized tour of all available home heating options, laying out their advantages and disadvantages. Learn how to design or retrofit a house that can be heated comfortably with minimal environmental and financial impact.
Consider:
—95% of American homes are heated with fossil fuels or electricity (which is generated mainly by fossil fuels).
—Oil and gas prices are up by more than 20% as supplies dwindle and sources become less reliable.
—Home heating costs could double or even triple in the event of a fuel crisis.
—The fossil fuel economy is unsustainable.
—There are viable, clean, healthy, and affordable home heating alternatives!
Learn how to burn environmentally friendly bio-diesel fuels, not just in your car, but in your furnace. Find out how a ground-source heat pump works and why it can achieve 400% heating efficiency. Discover what it takes to make burning wood truly sustainable. Natural Home Heating explains all these details and more, making it unique in the marketplace.
"Here is the comprehensive guide to heating your home without heating up the planet. For warm feet and a clear conscience, this is the book you need." —Bill McKibben, author of The End of Nature, and Enough! Staying Human in an Engineered World
____________________________________________________________________________

These books are now out of print, but you can probably find them on eBay.